About our Cabo Transportation Company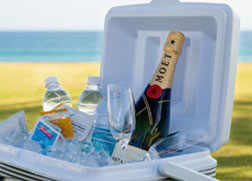 We are a world-class transportation company in Los Cabos, Mexico
Cabo Transportation is made up of a dedicated and fully bilingual team of chauffeurs, reservation managers and customer service representatives. Our goal is to seamlessly work together in order to provide our valued customers with the most personalized ground transportation services in the Los Cabos area.
We strive to provide you with the most excellent transportation service available
We supply our customers with professional drivers and high-end luxury vehicles. We make all of the transportation arrangements for your entire trip so you can enjoy a stress free stay in sunny Los Cabos. All you have to do is let us know your trip itinerary and we'll make sure a driver is waiting to pick you up from the airport as well as every event you plan to attend during your visit. Our staff members will go above and beyond to ensure that our customers are provided with exceptional treatment.
Our reservation staff makes transportation booking a breeze!
Get quick responses to your inquiries. Whether you contact us by phone or email, our reservation staff is quick to respond and provide you with the answers to any questions you may have about our services. All our staff members communicate effectively and efficiently in both Spanish and English so you never have to worry about working around a language barrier.
We strive for top quality service with competitive rates
The quality of our service is far above other transportation providers yet our prices are competitive and reasonable. Because our customers experience such exceptional services when traveling with us, they continue to book with Cabo Transportation for future visits. We recommend booking far in advance in order to guarantee you'll be able to reserve your chauffeured vehicle for your trip to Los Cabos.
We accommodate special transportation needs
We strive to accommodate the needs of all our guests travelling with us. We can easily take care of the arrangements for babies and young children travelling with you by providing top quality baby and children car seats for your children's safety.
You'll be amazed by our Cabo transportation experience, knowledge and flexibility
Our Cabo Transportation team has more than ten years' experience providing reliable transportation around Los Cabos. We are familiar with many of the local hotels, resorts, golf courses and other venues in the area so we are able to provide our customers with hassle free transportation to any desired location without delays. Our team will bend over backward for even the most complicated schedules. You can sit back, relax, and trust us to handle your transportation needs while in Los Cabos!
Cabo Transportation organizes flawless transportation schedules for these special events so you are always on time:
Weddings: we provide guest and wedding party transportation to and from the airport, the rehearsal dinner, bachelor party, ceremony and wedding reception. We ensure your guests get home safely after the event by being your designated drivers.
Company training sessions: we provide group airport transportation to local hotels and meeting centers where your staff can focus on team building without worrying about driving directions or who forgot the GPS!
Business conventions: we provide transportation for individuals and groups attending convention and conferences in Los Cabos. We're familiar with the major points of interest in the Los Cabos business community and know the best drop off and pick up locations. Rest assured you can get to your event on time without having to worry about parking, walking long distances or getting sweaty in your suit because of the heat!
Golf tournaments and golf trips: we provide transportation to and from the airport as well as to and from the many amazing golf courses in Los Cabos. With our transportation services, you can focus on your swing and not on your map!
Our exceptional services will make you happy that you chose Cabo Transportation
Simple reservation booking online or over the phone.
Easy communication in English or Spanish with our customer service representatives. We help make arrangements for you and clarify any questions or details of your trip.
Luxury vehicles that come fully equipped and air conditioning for your comfort.
Full insurance coverage.
Three point, modern technology safety belts and airbags, (and latest model baby seats) because we care about your safety!
Drivers with extensive knowledge of the area.